About The Author of The-Dating-Zone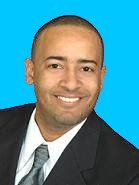 Hello!
My name is Dean and I am a 33 year old Jamaican native currently residing in Pembroke Pines, FL. My own trials and tribulations in life inspired me to build this website.
The first website I started I shared my life experiences dealing with and overcoming cheating and infidelity. On my journey to overcome this, I wrote many articles, visited hundreds of forums and asked many questions.
Along the way I realized how important it was to open up and share my experiences to help others facing similar challenges. The exposure to the topic of "relationships" gave me the knowledge and insight I needed to put together my second Solo Build It site The-Dating-Zone.com.
I am by no means a paid professional in the dating field, but I am definitely someone with a lot of knowledge on the topic and I am here to share as much of it as possible in hopes of helping others in any way possible.
If you are interested read this to see my life changing experience that pointed me in the right direction. If you have any questions or feedback, please use the "contact me" because I would love to hear from you.
Thanks for stopping by!
regards,
Dean
P.S. If you are interested in building your own site to share something with the world and make some money along the way then – CHECK OUT Solo Build It FOR YOURSELF!

Return To Dating Zone Home Page