Dating a Gemini Man
Exciting, Intellectual, and Not Easily Committed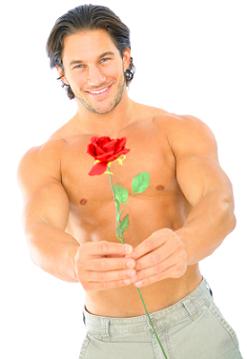 So you're thinking about dating a Gemini man? What are some questions you would like to know?
Are Gemini men jealous?
Are Gemini men possessive?
How do I know if a Gemini man like me?
Well all Gemini's like to live from moment to moment and don't care about the future. When a Gemini man is attracted to someone, he'll instantly make it known to her.
A Gemini man has the potential to enchant his woman with words of love and women find them magical and irresistible. Hooking up with a Gemini man is like living a lover's dream of a relationship being exciting, stimulating, and full of variety.
A Gemini man generally likes to date people who stimulate their curiosity and intelligence. Be prepared to be wowed by romantic surprises with lots of flowers and candlelight.
Your relationship with a Gemini man is fun filled, as he loves travel and goes for parties and possesses a fun-loving outlook on life. This is the reason they cannot settle down early in life. And once a relationship seems to have lost the surprise element and becomes mundane, a Gemini man loses his interest and will look to moving on to new and exciting relationships.
A Gemini man needs to have his own space and hates feeling tied down or restricted. He will enter into long term relationships only on his terms and pace. But once he becomes committed or marries, a Gemini man will dedicate all his energies towards his partner.
So, let us see the good and bad points of dating a Gemini man.


Click Here! To Learn How to Captivate Your Gemini Man!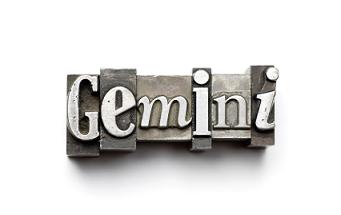 Gemini Man Good Points:
• Gemini men are fun loving and love variety and spice in their relationship.
• A Gemini man likes an intelligent and witty woman who can intellectually stimulate him.
• A Gemini man is very intuitive and always knows what his partner wants.
• Once committed, a Gemini man makes a wonderful partner for life.
Gemini Man Bad Points:
• A Gemini man can get bored easily if a relationship does not give him enough excitement.
• A Gemini man does not like to settle down in a long term relationship very easily and likes his own space and no restrictions.
Dating Tip:
When planning for your first date, remember to put your best foot forward, as the first impression is very important for a Gemini. Gemini men are very communicative and like to talk, so be prepared to lean back, relax, and listen.
So, when dating a Gemini man, keep kindling his fire and passion with lots of surprises and romantic evenings together.

Click Here! and Captivate Your Scorpio Man Now!

Return From Dating a Gemini Man to Dating Zone Home Page