Flirting Tips for Guys
Use Thes Tips To Success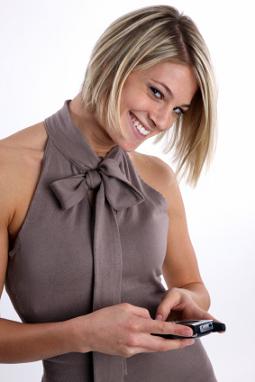 Welcome to
Flirting Tips for Guys
. On this page you will learn how to flirt your way into your dream date. As you know, the dating scene has become very competitive, and if you want to get ahead you have to have your game face on. If you are able to master the art of flirting, you will be able to get what you want without saying a word. Flirting is an art and not a science. If you do it right, you will be able to talk to strangers and put yourself in the best position to initiate a physical relationship if you choose. What you have to understand is that our every move gives others around us a sense of who we are and what we can bring to the table. The table just may mean the bedroom if you know what I mean! Do you think you know how to flirt effectively?
Flirting Tips for Guys that Will Be Covered
• Body Control • How to Look and Feel Sexy • Flirting 101 Tactics • Expressing Yourself Flirtatiously • Flirting to the Max! • Know the Signs of Flirting - Recognize When Someone is Flirting With You
"I know that I am the biggest flirt alive, I flirt with the postman just because I can. I think it is a gift so I use it!"
If you master the techniques above and truly learn how to flirt, you dating life will improve dramatically by having many options to choose from and also enjoying yourself much more while interacting with your dates.
Get Your Quick Flirting Tips for Guys Tune Up
• Eye Contact – Your eyes are the window to your soul. By using it correctly you are also able to reach a part of that someone you would like to get to know. Use a slow extended gaze to convey intensity and desire. Stare long enough to make them aware that you are definitely interested but not long enough to make them uncomfortable. You can always follow up this move by looking back again a few seconds later.
• Smile – Smiling has been scientifically proven to put you in a better mood. But more importantly, when you smile at someone, their natural response is to return the smile. There you go, you are already communicating with that special person. Smiling also leads you into the next tips which most certainly will make you more approachable.
• Be Approachable – Think about this one yourself, do you look forward to walking over to someone to ask them a question if you see them with folded arms and serious face. You want to be the total opposite of that scenario. Be sure that you are in an inviting position (ex. Arms hanging loosely) and have that smile going.
If you have more flirting tips or flirting stories that you think should be discussed, please use the form below to share them with us.


Submit Your Flirting Tips and Stories
Have a tip or personal story related to
flirting?

Share it with our readers! Everyone is invited to join in, it's free, fun, and easy. Simply enter your question or story in the form below. Or scroll down to comment on what others have shared.
What Other Visitors Have Said
Click below to see contributions from other visitors to this page...

Licking my lips...never fails... Not rated yet
They always make fun of LL Cool J, but tell you what. Its my secret move. Whenever I do it, the females always stare at my lips! It works for sure!


Return From Flirting Tips For Guys to Dating Zone Home Page