1 Careful owner, Immaculate condition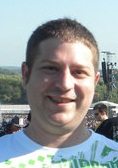 Im looking for someone to spend quality time with and share our thoughts and interests, get to know and have a laugh with.

I am a kind hearted, easy going, honest sort of guy, who wants to meet someone who is of like mind, who I can share interests with, but who can also challenge me. Someone I can laugh with, and to cuddle up to. I'm very laid back, don?t let the little annoyances in life affect me and very rarely get angry, however when I say I want to do something I will always do it.

I like going on random outings, finding new places I haven't explored yet.
Almost always happy and I have an excellent (or at least I believe I do) sense of humour, I can laugh at anything.

I'm very independent and love my work, I work hard and play hard, but must say i've sort of lost the enthusiasm for going out drinking all night and generally throwing myself around a night club in the vain attempt to impress ladies (my dancing has little to be desired lol)

I like some of the finer things in life, good food (of which I eat almost anything) I tend to prefer meeting with friends for a meal and some wine than going out clubbing but I still enjoy going to live bands. Went to the Download festival this year and had a fantastic time, so music festivals are going to be an annual thing for me now.

I also like to mess around with computers alot (I work in IT support) so I suppose you could say I'm a bit of a computer geek, just not your sterotypical geek, computers aren?t the most important thing in my life.

I enjoy going abroad seeing different places and have been to a fair few places for holidays but never been travelling for more than a couple of weeks? yet. I've got family in Spain so try and go out there as much as possible.
Join in and write your own page! It's easy to do. How? Simply click here to return to Rate My Online Dating Profile.