BKSM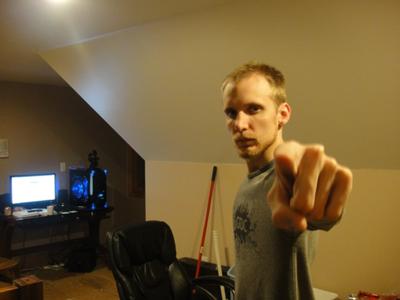 I guess I'm just you're typical kung-fu fighting, world dominating, video game programmer. I'm a very goal orientated person. I find that I'm usually at my best when I know where I wanna go. I'm living the college life now and going to UofM Flint, thankfully I haven't been shot yet(fingers crossed). I have a few goals right now, but the big one is to get a job in the games industry(also, owning a helicopter....maybe two).

Please, no country girls. Sorry, but country music, just makes me want to tear my ears off. Bonus points if you like rock music, double bonus points if you like metal :D .
Join in and write your own page! It's easy to do. How? Simply click here to return to Rate My Online Dating Profile.