Brains and Brawn in Equal Quantities...
by Mike
(Madison, Ohio, USA)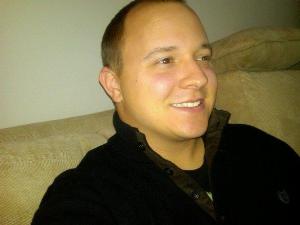 Hi there! My name is Mike and I just moved into the area. I am starting to get my career underway as a high school Chemistry teacher. I love what I do becuase every day is different. My students always keep me laughing. Eventually I am planning on going back to school to obtain my master's degree in Chemistry becuase I am interested in possibly teaching at the college level some day. Who knows, I just want to keep my options open. Aside from my job, I love to be outdoors on a nice day, and when it rains I am ready to set down with a couple awesome movies and some homemade soup. Did I mention that I am a great cook? In fact, cooking is my number one hobby. Close behind is reading different articles on health and fitness and new advancements in technology. My mental and physical health are very important to me so I am always trying to keep both in check. I also love music. Any and all kinds really. I'm that kind of person that will boogy down no matter where I am if a good song comes on the radio. I can't tell you my favorite kinds because I am really an equal opportunity listener. I guess you could say I am a country boy at heart. I believe in good moral character and positive mental attitude. I always say yes ma'am, please, and thank you. Well, I hope you saw something you liked, and if you did then please message me. If not, well then have a nice day.

Alrighty thanks!

Bye!
Click here to read or post comments
Join in and write your own page! It's easy to do. How? Simply click here to return to Rate My Online Dating Profile.