Click Here to Win a Free I-Pad!
by Vincent
(Chicago)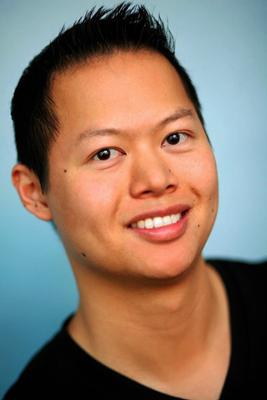 I'm not a fan of describing myself in paragraph form so here are some random facts about me:

-I originally came to Chicago for residency training (like the guys on Grey's Anatomy, except I swear I didn't make out with any of the nurses...honest!)

-My job entails knocking people out, waking them back up, and sometimes sticking big needles into people.

-When work gets stressful, I often fantasize about a job as a ninja or superhero vigilante (I like to keep my options open!).

-I'm a movie, TV, and occasionally video game junkie. Sometimes I wonder how I didn't flunk out of med school.

-I'm easily confused by any recipe requiring more than 3 ingredients (The microwave is my best friend!)

-I tend to be liked by children and other small animals.

-Family is important to me (My parents and sister are always a reliable source of amusement to me!)

-I'm kinda obsessed with college football (Go Sooners!) but I'm gradually starting to get into Chicago sports as well.

-I'm a sucker for action movies with big special effects and horrible acting.

-I get a small feeling of satisfaction every time I do a great parallel parking job (Never had to do this before I moved to Chicago!)

-I like pretty much all kinds of music...hip hop, R&B, pop, rock, you name it (except yodeling, I can't stand that!)

-I appreciate good grammar, but after reading some of the profiles on here it looks like I missed the memo where "their" replaced "there" and "your" replaced "you're" in the english language.

-I'm still trying to figure out why the shirtless bathroom pictures seems to be so popular among the guys on here. (Hmm...maybe I should get one too? NOT!)

Anyway, if any of this sounded remotely interesting or funny, drop me a line. Oh, and if you happen to be a royal princess or heiress to a multibillion dollar fortune, you're welcome to message me too. After all, I'm an equal opportunity dater!
Join in and write your own page! It's easy to do. How? Simply click here to return to Rate My Online Dating Profile.