goodlistenerlikescuddles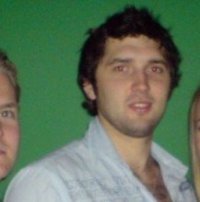 If i could describe myself in one sentence i would say I'm fun and fun loving, care free, bright, motivated, athletic and adventurous.

I spend my time exploring my passions...music (both playing and listening; my favourite band is Stereophonics but i play the guitar and piano and so listen to many genres, health and fitness (running swimming and cycling, I'm now in training for the 2011 London Olympic Triathlon) and socialising (ill go anywhere if the companies right)

I'm a big fan of the UK but also love to travel. I've seen most of Europe, America and Scandinavia and plan to visit Asia before i settle.
My career means a lot to me and i love my job. One day i plan to own my own chain of clinics...and enjoy being filthy rich! :)

Hoping to meet interesting, like-minded people and get the most out the festive period.
Join in and write your own page! It's easy to do. How? Simply click here to return to Rate My Online Dating Profile.