I dare you.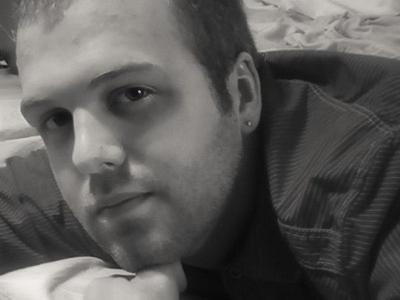 I know what I want and who I am. This is one of the many benefits of being a growing person who takes calculated risks and approaches life with an open attitude. If I miss the mark...no worries, after I get done swearing I always lick my wounds, dust myself off, and get back on a different bull. I'm a Psych student for now, but I will be starting a creative business in the next few years. The way I see my life going is traveling all over the world visiting Buddhist Temples, boating along the cost of Positano, Italy, and getting lost walking in the streets of London. I always believe that what I want is what I will get as long as I keep on my mission so I have no doubts about where I am going in life. I have seen many places and I have my eyes set on new adventures…I say this not to brag but I think it is only fair to let you know that I have an addiction to travel. So much so that I just joined a 12 step program called travelers anonymous and they took away all my miles and hotel points. If you can relate, we need to talk.

Each day need not be anything special. I find entertainment in the most unique places. The other day I was getting a coffee at the local coffee shop and saw a cute grumpy older woman. Her grumpiness was the kind that didn't run deep so I went over and decided to make her smile. Making someone's day is something I try to do on a regular basis...except when I am driving of course. Yes, I am a Yankee and I when I drive I am on a mission. I still can't grasp the concept of talking on the phone, plucking the eyebrows and reading the paper during rush hour on 75...but I am open to learning :)

I workout everyday which usually includes twisting myself into a pretzel during yoga, pumping up with some iron, or dragging my lazy mutt Trump up a hill. I take great care of myself inside and out. I am a very loyal, sensual, spontaneous person who will always let you know where you stand. I enjoy a variety of things in my life...from deep connections to just being goofy! Romance is something that every soul needs and no one should settle for second best!

What is attractive to me is a woman who has a deep understanding of themselves (or is willing to learn) and is not afraid to take chances (if you are I will give you a nudge), and someone who expresses their passions about life. If you want to find out more email me and ask me anything. I double dare you!

First Date
Meet in an open, public place. That way I can use binoculars to check you out from my car beforehand. You know... Just in case you're really 4'5 ... or 350 lbs. lol (ahh the stories of online dating!)
Click here to read or post comments
Join in and write your own page! It's easy to do. How? Simply click here to return to Rate My Online Dating Profile.