I'm the best singer in my car!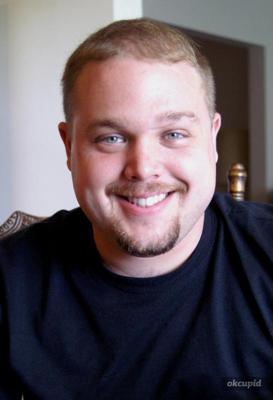 I'm a musician who works as a software tech/account manager, and loves to grill, sing, and make people laugh! I recently moved up to the North valley after growing up in Chandler. It's a bit different up here, but I'm making the best of it!

I have lived in the East Valley almost my entire life, but now I'm up on the North side after taking a new job. I have an active sense of humor and I hope to find someone who can make people laugh. I am very open, honest, and caring with my friends and family. I hope to find someone who can enjoy the same music, activities, and has a similar upbringing and values. I am a musician, and I would love to meet someone who loves music as much as I do. I am quite romantic if I get attached, I have a big heart but it's well protected. I love the outdoors, hiking, camping, fishing, etc. I am very attracted to unselfishness and intelligence, not to mention brunettes and tattoos! LOL

As a person I like to think of myself as confident and pretty funny when I want to be. I'm a very humble and thankful person. I believe in standing up for what I believe and not being walked on. I'm always there for my friends and loved ones, and I don't run from adversity. I care about what people think of me because I believe in being the best man I can be.

It's hard to write these things without sounding too serious, but I'm actually pretty laid back. I spend time thinking about many random things. How can the weather be hot as hell one day and cold as hell another? Have you ever noticed that anybody driving slower than you is an idiot, and anyone going faster than you is a maniac? When someone asks you, A penny for your thoughts, and you put your two cents in, what happens to the other penny? And why does alcohol have to come with hangovers? Damn you Seagrams 7. Every so often, I like to stick my head out the window, look up, and smile for a satellite picture.
Join in and write your own page! It's easy to do. How? Simply click here to return to Rate My Online Dating Profile.